Pirates Do The Right Thing & Get Burdi In Rule 5 Draft, Amazingly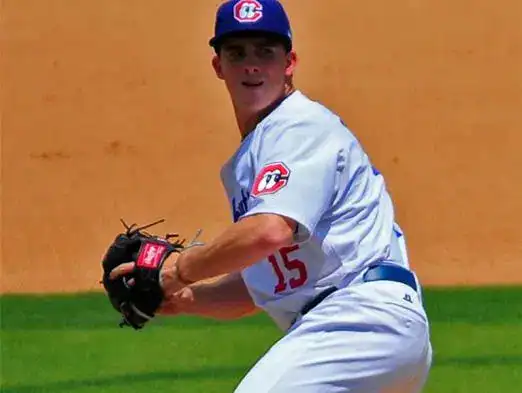 In Thursday's Rule 5 draft, the symbolic end to every MLB Winter Meeting, the Pirates made a trade that was somewhat bold and innovative.  I'm writing about it because 'bold' and 'innovative' are two words that I have not had to use lately to describe GM Neal Huntington.  The Pirates made their own selection in the Rule 5 draft, the uninspiring choice of Jordan Milbrath from Cleveland, but then traded $500K of international slot money to the Phillies for the rights to Nick Burdi, who the Phillies selected earlier in the Rule 5 draft themselves from the Twins.  This was a strategy that we advocated the Pirates pursue two weeks ago during the fallout from the Braves scandal and Ohtani fever, so better late than never.
Nick Burdi has long fascinated me from a distance.  He was selected in the 2nd round of the 2014 draft by the Twins and was being fast tracked as a pure reliever by them.  No messing around with him as a starter to work on his pitches.  Just have him rear back and let that fastball fly, which he did with speeds regularly at or around 100 mph.  But unfortunately, injuries have put Burdi on the slow track the past two seasons.
In 2016, he only pitched 3 innings all year as he dealt with a bone bruise on his pitching elbow.  Then after coming out of the gate strong in 2017 at AA (20 K, only 4 walks, 9 hits in 17 innings), he tore the UCL in his pitching elbow in May and required Tommy John surgery.  Somewhat logically, the Twins thought that would scare teams away from selecting him in the Rule 5 draft, so they did not add him to the 40-man roster last month.
But as we've seen with Tommy John patients Drew Smyly and Michael Pineda on the big league level, teams are willing to sign impact players and nurse them through their recovery year to gain their services the next year.  In the case of Burdi, if the Pirates can bide their time in 2018, they'll have him for 6 future controllable years.
There's actually no downside to this for the Pirates.  He's on the 40-man roster right now, which may or may not affect moves in the remainder of the offseason, but once the season opens, they'll stash him on the 60-day disabled list and free that spot back up.  The stipulations of the Rule 5 draft are that the Pirates must keep Burdi on the 25-man Pittsburgh roster in 2018 for 90 days, or else they must have him open the 2019 season on the Opening Day roster to make up whatever days are necessary.  If you presume that Burdi won't start a minor league rehab assignment until June, the Pirates could bring him up from July 1st to October and most likely meet the 90 day requirement.  But if he comes up later, especially in September if they want to game the roster requirements, and impresses them suitably he'd be on the 2019 Opening Day roster anyway.  If he's terrible, they offer him back to the Phillies or work out a side deal to stash him in the minors.
Now, there's no guarantee that Burdi can stay healthy enough to do anything of note for the Pirates.  In his four professional seasons, he's totaled only 104 innings.  But a blazing fastball of 100 mph that he appears to have reigned under control in 2017 is a valuable asset.  In his 2015 season, he ran a BB/9 rate of 4.95; last year in a small sample it was just 2.12 BB/9.  He complements it with a biting 88-90 mph slider.
Let's fast forward to 2019 for a quick second.  Imagine a bullpen with Felipe Rivero as the closer and Nick Burdi as the 100 mph setup man.  Now you can have George Kontos and Dovydas Neverauskas in the 7th inning.  If health holds up well, that has the makings of a very solid back end of the bullpen.  There's a lot of miles and games to go between now and then, though.
So I tip my hat to the Pirates for doing the right thing today in the generally terrible Rule 5 draft.  They used their large pool of international money to obtain an interesting prospect.  Now if they'll only augment the 2018 Opening Day roster with some MLB talent…